KORG / opsix native
22, 2022
opsix native는 opsix와 정확히 동일한 사운드 엔진을 갖춘 하드웨어 opsix 신시사이저의 플러그인 버전입니다. DAW에서 제작과 같은 다양한 용도로 사용하세요.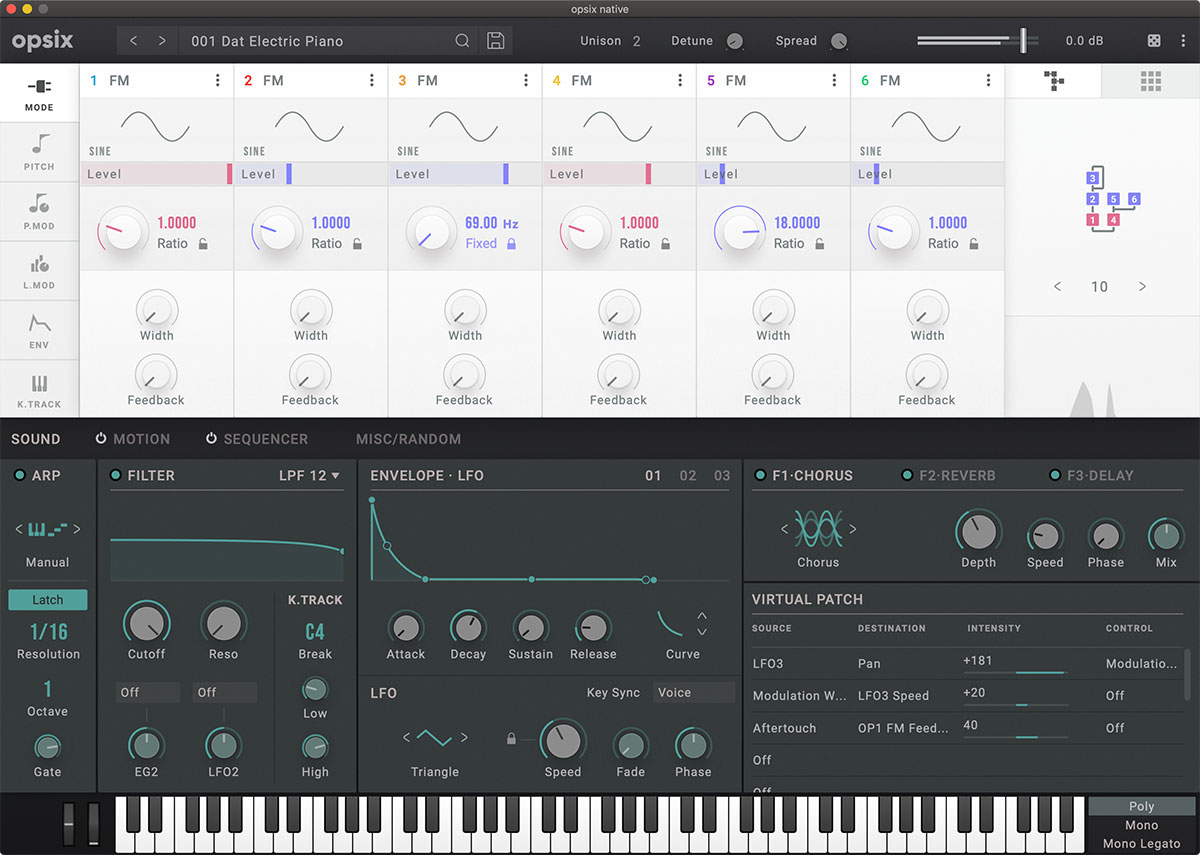 • Special crossgrade from opsix (hardware)
• Unique user interface let you dive into the deep synth engine
• Six in One Synthesis
• Altered Reality
• Powerful Effects Processing
• Polyphonic Motion Sequencing
• Monster Modulation Matrix
• Throw the Dice
• Patch exchange between opsix native and opsix

가격: $199 $149 (출시기념가)

하드웨어 opsix의 소유자는 소프트웨어를 통해 쿠폰 코드를 얻을 수 있으며, $49.99의 특별 가격으로 opsix native에 대한 크로스그레이드 라이선스를 받을 수 있습니다.